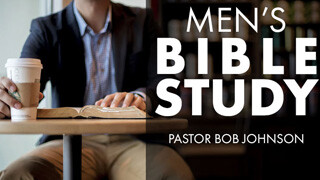 First Saturday of the month
,
8:00 AM - 9:15 AM
We will be studying Mark chapter 9 together in the Family Life Center. We set up tables and seat four at a table for discussion and small group study. Pastor Bob will be teach through the passage for about 30 minutes and then each table does the study guide together and has prayer. Groups are done between 9:00-9:15.
Men, we need this more than ever! Getting together around God's Word is very encouraging. It will help you love, live, and lead well. Look forward to seeing you Saturday. Read Mark 9 before you come and bring a Bible, pen, and a hot cup of coffee. Donuts will be provided.