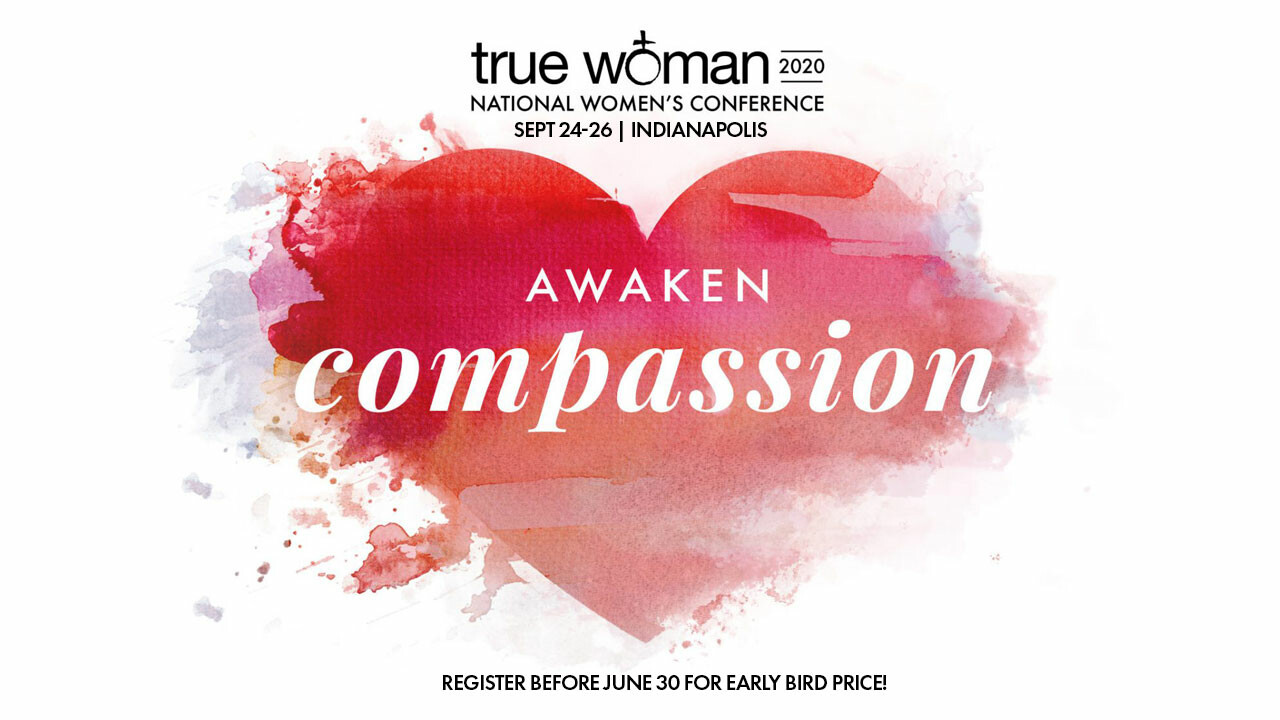 Thursday, September 24, 2020
,
12:00 AM - Saturday, September 26, 2020, 12:00 AM
Cost: $199.00
IMPORTANT UPDATE
Registration for this event is currently on hold till further notice. We will let you know if and when things change!
The True Woman 2020 Conference will be held in Indianapolis, Thursday-Saturday, September 24-26 put on by Revive Our Hearts ministry led by Nancy DeMoss Wolgemuth.


This conference is jam-packed with several different speakers who powerfully present God's truth! The theme this year is Awaken Compassion!


So how do you register? Registration has two steps:

Go to https://truewoman20.com/ and click on register. Due to Covid-19, the conference has extended the early bird pricing of $159 to June 30. For the discount code please enter our church's code: TWGROUP13 This will save you another $20 on the registration price. You will also be asked for basic info such as address and you will need to select your break out session. As of now, all sessions are still open, but will likely start filling up closer to June 30. I would encourage you to register as soon as possible, because this conference usually sells out and we are not able to reserve a group of tickets as we have in the past. If you would like assistance with registering for the conference, please let me know and I can register you if you can give the info over the phone or you can pick up a form at the church registration desk and fill out the information and we can register you online.


Next click the hotel reservation link below to register online with us, so we can be sure to get an adequate number of hotel rooms.
We have booked several rooms at a hotel close to the convention center that provides a complimentary breakfast. Each room will have two beds. Total cost per person for both nights of lodging is $60 if 4 in a room. (If you would like to be in room with less than three-four, please contact me for pricing.) This registration will ask for your phone number, email address, and your lodging choice. The cost of lodging will be due August 1.